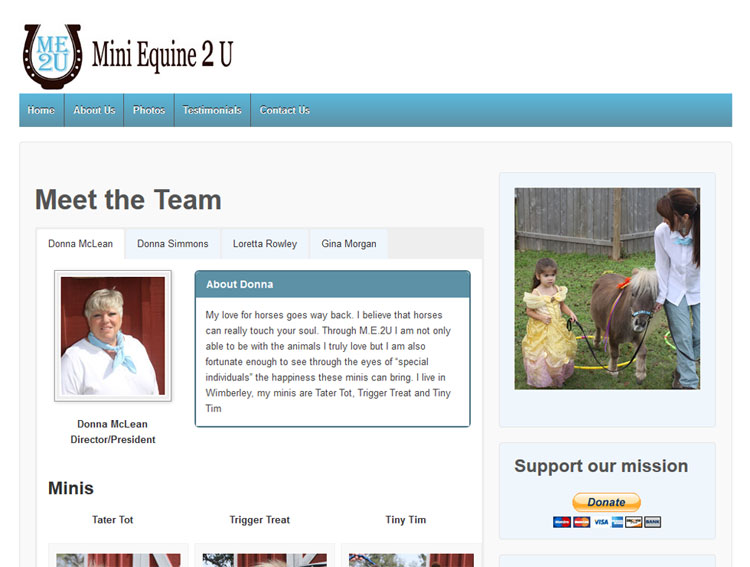 Mini Equine 2 U
ME2U
is a wonderful non-profit organization who provide physical, mental, and emotional therapy to people of all ages through the help of some very unique and loveable miniature horses.
As their service had begun to grow, the board desired a web presence for increasing both credibility and visibility, a place to begin hosting photos, share partnerships and list upcoming events.
We were so glad to be a part of bringing this project together for ME2U and admire their mission. If you live in or around the Austin area they are always looking for a few good volunteers to assist in their work! Give them a holler, and let them know Grackle Design sent you.