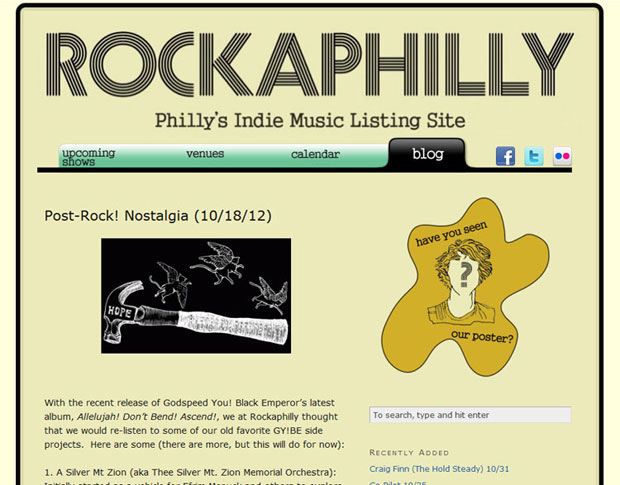 Rockaphilly
Rockaphilly is the definitive source for upcoming indie rock shows in Philadelphia, providing the best Philly concert and venue listings all in one simple place.

The creators of Rockaphilly had come up with a great concept for something that no one else in Philadephia seemed to be doing. The challenge was to build a website that had all the features and functionality they were looking for, while at the same time creating a cool aesthetic that would appeal to music listeners across the city.

The end result was a hit, attracting the attention not only of show-goers, but of many local club owners and promoters as well.