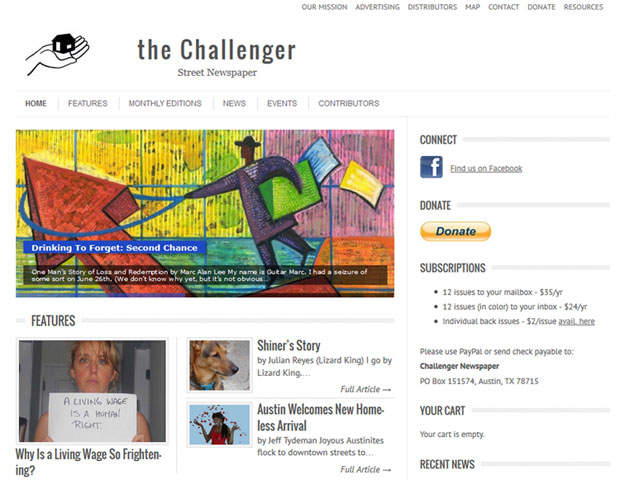 Challenger Newspaper
The Challenger
is a fully self-supporting newspaper written and published for, by and about local street people. Their mission is to help end homelessness in Austin Texas by giving a hand up instead of a hand out.
This website was built using a clean and minimalist approach, with focus on the content and calls to action. The site uses an ecommerce shopping cart plugin that enables visitors to purchase digital downloads of each monthly newspaper, helping the folks at the paper expand their distribution and earn additional donations. The site also features an interactive Google Map so readers can find the locations of local vendors where they can purchase hard copy editions.
Grackle Design is very happy to provide this work to the Challenger Newspaper at no cost in support of their mission, and to help empower the lives of everyone involved.