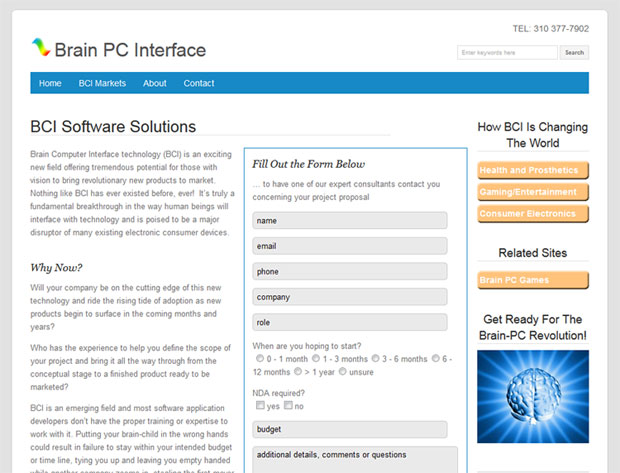 Brain PC Interface
BrainPCInterface was a domain development project we did for a long time client. Brain Computer Interface is an emerging field in technology that gives humans the ability to interface with various devices, such as prosthetics and consumer electronics, using only their minds.

The goal of the website was to rank well in search engines for keyword terms related to Brain Computer Interface to generate traffic and leads from companies seeking software engineers as well as information in this new field of research, while at the same time positioning the client for a future sale of the domain asset to any interested parties.

In addition to design, all content was custom written by Grackle Design following the persuasive format to help pre-sell prospective leads.