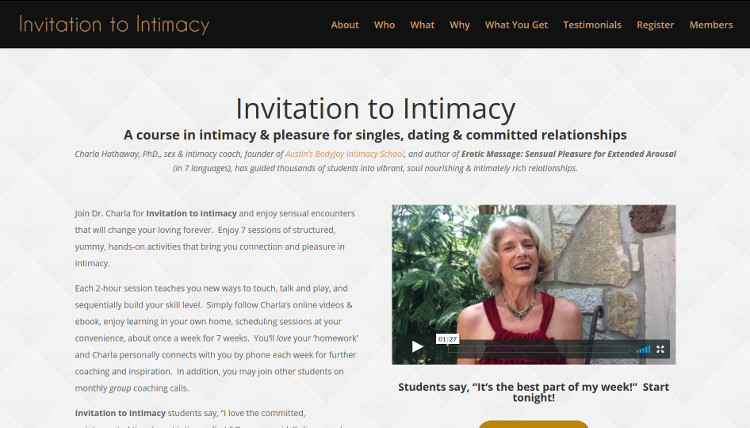 Invitation to Intimacy
Our dear client Charla, a proflific intimacy coach, published author and speaker, had created a compelling online course to teach the funadmentals of intimacy to anyone, anywhere in the world. She needed an equally compelling website to capture the essence of the course and inspire visitors to sign up.
Grackle Design put together this elegant single-page design, which also features a private members section where registered students have access to the complete course content. Charla was delighted with the outcome, as were we. If you're interested in exploring new tips and techniques for sharing and experiencing intimacy with a partner, we invite you to check out Invitation to Intimacy.