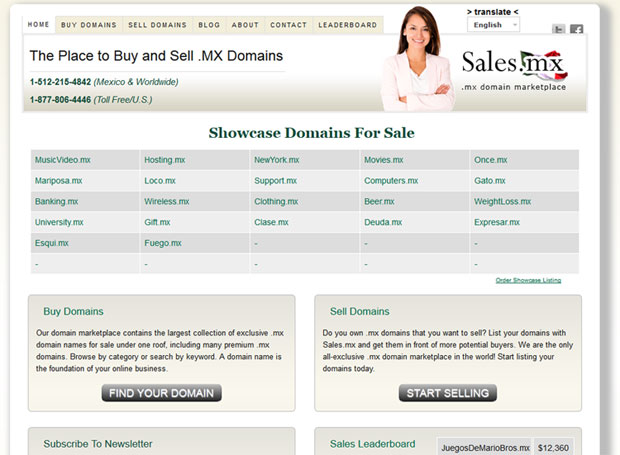 Sales.mx
Sales.mx
is a domain name aftermarket where buyers and sellers of premium quality .mx domains can actively bid on inventory for sale or list domains that they own and hope to resell.
This project required the integration of a third-party ecommerce software script to manage the domain listings and handle incoming offers and inquiries. The design integration between the marketplace side and the core website built on the popular WordPress platform went seamlessly, and the end result is a project we're quite proud of.
In addition, the site has been integrated with translation software and the content translated to Spanish helping the business to grow its traffic and presence in Mexico and Latin America.