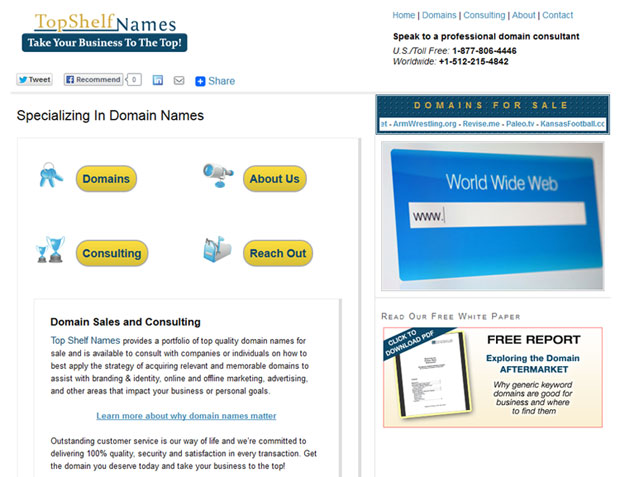 Top Shelf Names
Top Shelf Names
provides domain name and brand consulting services to investors and companies within and outside of the domain industry.
In the rapidly expanding universe of internet web addresses, many companies are not yet up to the task of evaluating strategies and best practices regarding the present and future impacts of the domain channel on their business. Top Shelf Names is the place to begin.
The site features a free white paper loaded with information on the domain aftermarket and visitors can request consultations on domain acquisition, brokerage and general strategy.