Web Design From a Purposeful Perspective
Scroll on to see some of our latest work, what others are saying about it, and how we do business.
7
Designs You Will Love
How do we know you'll love our design? Simple. We don't consider a project complete until you're 100% satisfied.
0
Mobile Ready
Whether desktop, laptop, smartphone or tablet, our layouts provide your visitors with an optimal browsing experience.
N
Fully Managed Hosting
Take the drag out of web hosting and rest easy knowing your site is fully secure, up to date and backed up on the regular. (coming soon!)
Recent Work
KnowledgeContext already had a website up and running, but it was a stock WordPress blog theme that didn't...

ME2U is a wonderful non-profit organization who provide physical, mental, and emotional therapy to people of...

This site was built using a clean and minimalist approach, with focus on the content and calls to action. The...

The church had a challenge on their hands. Their previous website had been built on the free WIX platform....

LongeView Consulting provides fully credentialed Salesforce administration and development to Non-profits, and...

The organization's former website was a sight to behold, having not had a significant update since it was...

The team at LIFE Union were under a deadline to get the new site launched, so Grackle Design got right to work...
Happy Customers
I'm very impressed with the high quality work ...
We love our new website! ...
We're very grateful and appreciate the much-needed help ...
About Grackle Design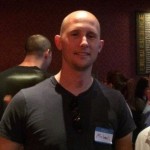 Principal Designer: Michael Curving
Core values: Personal and professional integrity; going the extra mile; open and honest communication
Strengths: Insight; aptitude; serendipity
Secret Fear: Leaving some stone unturned on a site migration
Loves: Creating something out of nothing. Stepping back from a finished project to see the whole.